Our Story
Its not everyday you get to live your Dream!  It was always Tim's passion to own his own Auto Body Repair facility.
Tim Koop owner and operator along with his wife Trish run Border Autobody and are active members in the community as business owners.
Tim grew up in the Autobody Trade and later received his Red Seal.  Tim has enjoyed putting his heart in each claim or repair that leaves the shop.  Tim prides himself in having a high standard in quality control.  Tim respects each customer's vehicle and does his best to make it right.  Tim stays up to date on the every changing trends in the industry and passes this expertise along in the repairs that leave the shop.  Tim is excited to have new equipment for the business so  we can meet the standards expected by the industry and by MPI.  Tim keeps up to date by taking courses continually so that he stays current with the changes.
Tim has a great team behind him that support his vision and passion .  Border Autobody has Mechanical, Tire Shop and the Autobody repair to offer the community and beyond.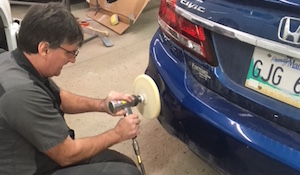 Tim Koop
Owner
Tim continues to be hands on with every vehicle that comes into the shop for repair.  Tim likes to have the personal connection with each customer.  Small town connections continue to be made and trust built  and the commitment to service with excellence and quality workmanship, always first priority.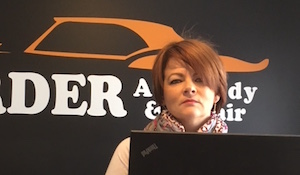 Trish Koop
Owner / Administration
Tricia supports Tim in his dream and she handles the accounting side of the business and is committed as well to helping the customer.  They have raised their family here in Boissevain and now the next generation is taking an interest in helping.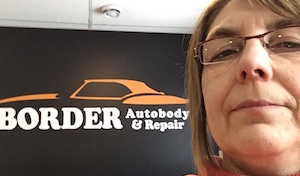 Deb Turner
Administration / Customer Service
Deb Turner is the service writer and helps manage the bookings and continues to support each customer understand their repair and understand how to be an active participant in their vehicles repairs and needs.  She thrives on  customer satisfaction.  Deb is committed to sharing what she has learned along the way in this industry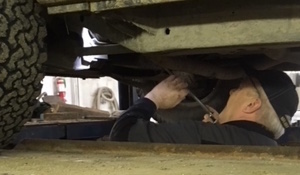 Jamey Hart
Mechanic
We are proud to have Jamey Hart on our team.  He carries over 30 plus years of mechanical experience and has journey man recognition.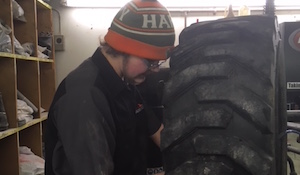 Joel Ward
Tire Technician/Mechanical apprentice
Joel is young and ready to help you with your tire repairs.  He comes to Border Autobody with enthusiasm and skill to tackle some of the smaller mechanical work orders.  He is a first year mechanical apprentice that thrives on learning.